The 5 books that will help you kick off a great new year.
As each new year rolls around, it's a natural time to reflect on what's working well and what you want to change. It's a time for intentions and new directions.
That said, I'm not a fan of resolutions, which I call "Ways to make myself feel like a failure in no time flat." But I do love to reflect on the past year and see what I want to carry forward in the form of intentions and what I want to leave behind.
Mostly these days, I'm about permission. Permission to feel it all, to be who I am, and share it in an unvarnished a way as I can. So here are 5 books that are personally meaningful to me and reflect different aspects of how I approach the world.
These 5 best books for the new year will get you off to a great start without browbeating you into self-improvement or laying self-help platitudes on you. Enjoy!

 Book #1 of The Best Books for the New Year:  
The Universe Is a Green Dragon by Brian Swimme is one of my favorite-of-all-time scientific and mystical books. 
We each have untapped potential within us that reflects the infinite potential in the universe. But many of us don't walk around feeling connected to our creative potential. The Universe is a Green Dragon is a powerful, beautifully written book that reveals the mystical and ecstatic fundamental power of the cosmos. It's a call to activate our creative powers and it shook me awake many years ago when I read it for the first time.
The book is set up as a dialogue between an older Thomas and an unnamed youth. It finds not only meaning, but love, joy, and optimism in the scientific model of the universe.
Start your new year off right. Discover your creative powers through this short and powerful read.


Book #2 of The Best Books for the New Year: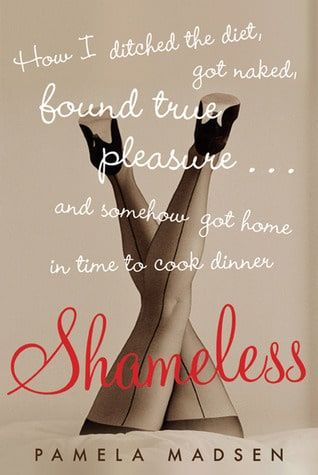 Shamelessby Pamela Madsen is hilarious and meaningful. 
Pamela Madsen gives a first-hand account of being married to the man she loved since she was 17. But at 43, Pamela needed a change. She felt a growing sexual restlessness and yearning. She needed more, but loved her husband and wasn't looking to have an affair.  In Shameless, she tells the story of how she found what she needed. Furthermore, she not only kept her marriage intact but made it stronger than ever.
I attended one of Pamela's Back to the Body retreats last year and it was transformative for me. I experience Pamela as embodied permission to be more of myself. I highly recommend doing whatever work you have to do to connect with your true erotic self. Doing so is liberating in so many more ways than just in the bedroom, though having more freedom there is also a fantastic thing to have.
Change is necessary. It's our only constant. Learn more about your own desires through this funny memoir. And leave a comment below to let me know how you want to give yourself more room to be you this year.


Book # 3 of The Best Books for the New Year:  
The Awakened Woman's Guide to Everlasting Love by Londin Angel Winters and Justin Pierce
Have you become so distracted that you're co-existing with your loved ones instead of connecting? Are you longing to deepen your love?
Maybe this year you want to spend less time in front of a screen and more time connecting to the people around you.
Though it may seem impossible to have intimacy and sex stay hot and deepen over time, authors Winters and Pierce have proven otherwise with their own relationship. They've also coached many couples into deeper intimate connection on all levels, including my partner and me!
This book is the real deal and these two don't mess around. In the best way, they call the reader to a radical level of honesty with yourself and your partner(s) about where you're at moment by moment. Though the title makes it sound like it's only for women, it's great for men, too, with sections written by Justin that directly talk about his experience.
In this "owner's manual for intimacy," you have a road map for loving at the deepest level. Relationship can serve as an invitation into divine connection in ordinary life. This kind of connection and intimacy is not only possible but also transformative. If you want to re-learn how to love in an undefended way, add this book to your best books list for the new year.


Book #4 of The Best Books for the New Year: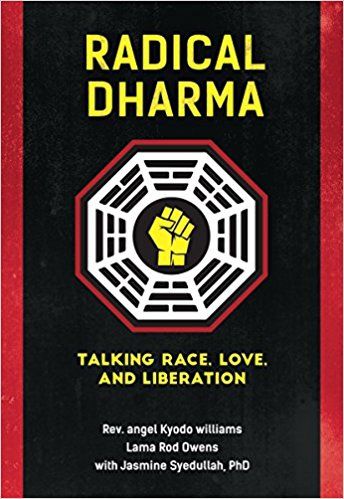 Radical Dharma: Talking Race, Love, and Liberation by Rev. angel Kyodo williams, Lama Rod Owens, and Jasmine Syedullah Ph.D.
My bestie, angel, co-authored this book and I think it's one of the best books out there right now on race. They're also holding powerful workshops and trainings that I highly recommend you seek out. Find out more at Waking Up Together—Moving Toward Collective Liberation.
Rev. angel Kyodo williams, Lama Rod Owens, and Jasmine Syedullah represent a new voice in American Buddhism. They offer their own histories and experiences as illustrations of the types of challenges facing dharma practitioners and teachers of color. They examine how ancient teachings that transcend color, class, and caste have been changed in their American expression by discrimination.
Above all, they address dynamics of power, shame, and ignorance that impact everyone, not only people of color.
If you're interested in the intersection of social justice and spiritual practice, and even if the idea that there is such an intersection is new to you, this is a must-read. Add it to your list of best books for the new year and change how you experience the world around you.


Book #5 of The Best Books for the New Year: 
The Carrying by Ada Limón
Any list that I create would be incomplete without at least one book of poems! This gorgeous book of poems may have you question everything you thought you knew about life.
"A daughter tends to aging parents. A woman struggles with infertility―'What if, instead of carrying / a child, I am supposed to carry grief?'―and a body seized by pain and vertigo as well as ecstasy."
No matter what you've gone through, The Carrying is filled with poems that will speak to you on a personal and deep level. It will also make you appreciate the persistence of hunger, love, and joy, the dizzying fullness of our too-short lives. Ada's descriptive abilities, along with her huge, generous heart, infuse this book with a deep humanness, which is what our world sorely needs right now.
In conclusion
As you enter this new year, may it be a powerful one that brings you closer to who you want to be. Each of these books touches on an area of life where change is most often needed, so I hope you find them supportive.
Leave me a comment and let me know which book or books you resonated with the most. What are your fave books that you'd add to this list of The Best Books for the New Year? Let's make this our best year ever and read, read, read!